About Euro-BioImaging
---
Euro-BioImaging ERIC is the European landmark research infrastructure for biological and biomedical imaging. This fully distributed research infrastructure is coordinated by a Hub and offers services via 21 Nodes across 9 countries. Through Euro-BioImaging, life scientists can access imaging instruments, expertise, training opportunities and data management services that they might not find at their home institutions or among their collaboration partners. All scientists, regardless of their affiliation, area of expertise or field of activity can benefit from these pan-European open access services. ERIC stands for European Research Infrastructure Consortium.


The journey of Euro-BioImaging started in 2008, when it entered the Roadmap of the European Strategy Forum on Research Infrastructures (ESFRI). Since then, it has progressed through two preparatory phases and "interim operation", when it opened its doors to the scientific community in May 2016. Following the successful interim operation, Euro-BioImaging was granted the legal status of an ERIC (European Research Infrastructure Consortium) on XX XX 2019, and is expected to become operational in XX 2019. In 2018, Euro-BioImaging was granted the "landmark" status on the ESFRI Roadmap, and as such is recognized as "a European Hub of scientific excellence, generating new ideas and pushing the boundaries of science and technology."

Euro-BioImaging services are accessed through this Euro-BioImaging Web Portal. However, full access to services can be opened only after Euro-BioImaging ERIC has become officially operational, which is after its first board meeting has been held. After that, the Login-button of this portal will be activated. In the meantime, some services can already be browsed and accessed through this portal, and technology access to Nodes is possible through the Interim Web Access Portal.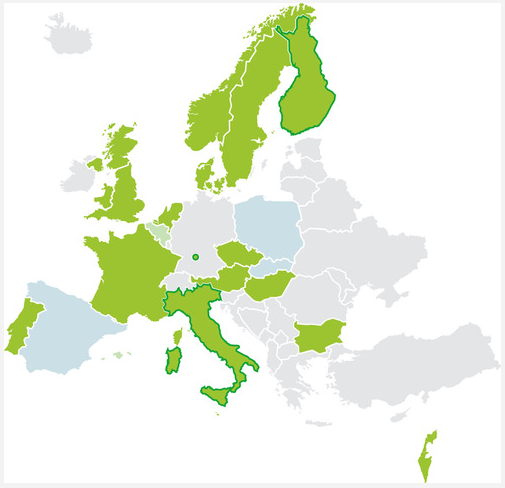 Euro-BioImaging Mission

To provide access, service and training to state-of-the-art imaging technologies for all life scientists in Europe and beyond
To foster the liaison and cooperation of all its stakeholders (including scientists, industry, national and European authorities)
Governance
Euro-BioImaging is managed by its Hub and governed by the Euro-BioImaging Board. More information on Euro-BioImaging governance and organization will be available on this page after Euro-BioImaging ERIC has become operational.